Main content starts here.
Tourist information programs
Our tourist information programs include websites and social networking accounts that disseminate information about Tokyo's diverse tourist attractions.
We operate Tokyo Tourist Information Centers and a volunteer tour guide service, and publish guidebooks to extend a warm welcome to foreign travelers to Tokyo.
Through various TCVB activities, we further seek to promote the Tokyo brand and establish recognition with a global audience.
Tokyo tourist information dissemination
Operation of official Tokyo travel website GO TOKYO
Operation of social networking account Tokyo Fan Club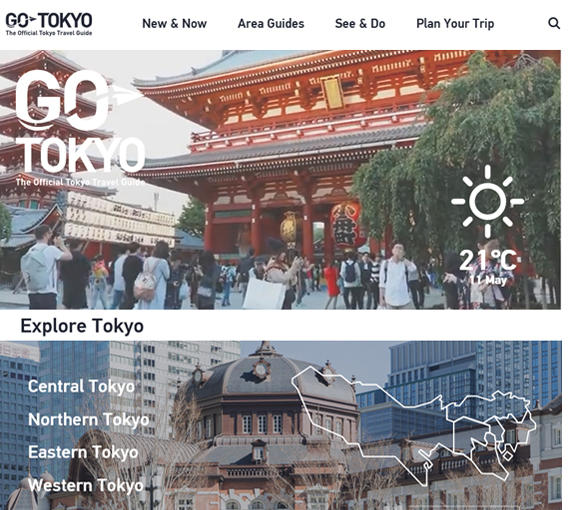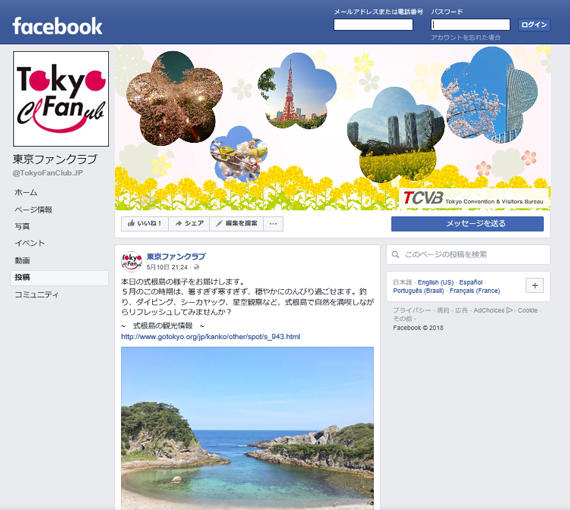 Support systems for travelers to Tokyo
Establishment and operation of wide-area tourist information hubs and tourist information counters
Operation of volunteer tour guide service Omotenashi Tokyo
Fostering of Omotenashi Ambassadors
Publication of official Tokyo guidebook Tokyo Handy Guide Publication of official Tokyo guidebook Tokyo Handy Map
Operation of multilingual menu creation support website EAT Tokyo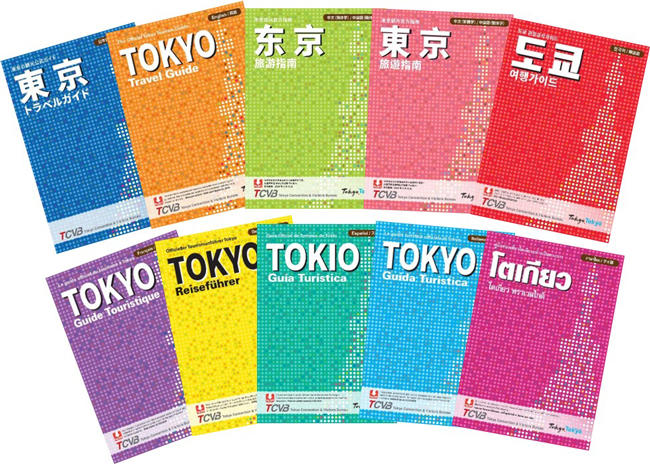 Tokyo Tourist Information Centers
Tokyo Metropolitan Government
Shinjuku Expressway Bus Terminal
Haneda Airport
Keisei Ueno station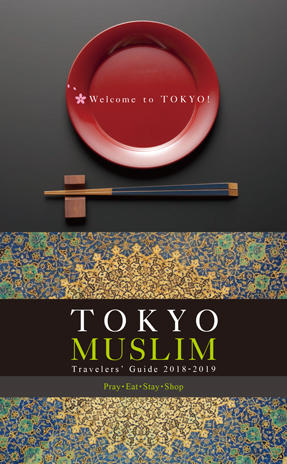 Tokyo Brand
Information sharing and collaboration support engaging Tokyo branding promotion council
Support for promotional projects
Promotion of internal branding
TCVB public relations activities
Operation of TCVB website
Issuance of TCVB News bulletin
Sending of TCVB Email Updates